Hello all!
I am thrilled to be part of the Independence Day Blog Hop! As a Canadian gal, I'd like to take the time to wish a happy day to all my lovely American friends!
Do make sure you visit the Celebrating Independence blogspot at
http://thebloghopspot.com/event-page/
and leave a comment for all the wonderful authors! I will be choosing a prize winner from those who leave comments on my blog post. The lucky person will win a copy of my ebooks For the Love of a God, and Up In Flames!
Here's how the hop goes: each of the 100's of participating authors are going to run a contest on their blog for the readers to enjoy! So make sure you visit each author! Contest starts Sunday, July 1, 2012 and ends Wednesday, July 4, 2012 at midnight.
In Canada, we celebrate Canada Day on July 1, so Happy Canada Day to my Canuck pals as well! As a sexy shout out to Canadians and Americans alike, I thought it might be fun to showcase some of my favorite delicious Canadian man candy! These are just some of my fave guys, and I hope I'm introducing you to some sweet new faces. Let me know who your faves are!
( Oh, and you won't find any Justin Biebers here!)
1) Canadian Olympian Adam Van Keoverden...that looks like a healthy tongue! Check out those arms!
2) Canadian Olympian and NHL star Sidney Crosby...I love Sid the Kid! He may play for Pittsburgh, but he's a Canadian boy with awesome lips!
3) Actor Ryan Reynolds...no explanation required here.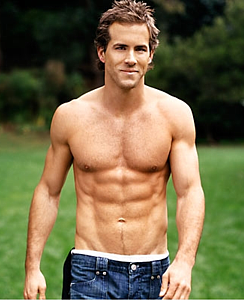 4) Actor Ryan Gosling...total no-brainer
5) Francois Arnaud from The Borgias! So cute...lust in an irreligious package! Bless me!
6) Model Andrew Stetson...ah, golly, I don't even know where to begin on this one! Too gorgeous to be believed!
So, I hope you've enjoyed my selections and that they've put a little something-something in your holiday! I know they've, ahem, inspired me! Visit the blog hop and have a great holiday!
Cheers!
Rosanna Leo